While building your online brand for your tutoring business, you may reach a point where you realize the magnitude of what you committed yourself to.
No matter what industry you're in, launching a new product or a new website requires a solid plan which leans on a team of virtual assistants. There's a general rule in start-up online culture which says "Everyday you're not live, you're losing money."
So, before you launch your online tutoring brand, make a list of what needs to be done to successfully launch your brand. Then use these tips to hire the right people to help make the process go more smoothly and at a lower cost to your business.
Produce Branded Images with Fivver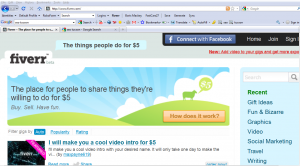 If you're looking to create a slick new logo or a image for an e-book without spending a lot of funds, turn to Fivver.
Problogger guestblogger Krizia used Fivver to help brand her newly launched product "Blog Income for Women." She explains that though she had low expectations for the quality of the work, she ended up being pleasantly surprised by the outcome. Each job you promote on Fivver costs $5 but you can get some high quality images at that price without lifting a finger. Krizia used the site to create Facebook fan page images, Banners, her logo and a DVD cover.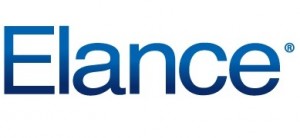 A brand new website requires a lot of content production. If you begin your website and find that the amount of content you're trying to produce is simply overwhelming, you should consider hiring a freelancer to assist with copywriting tasks.
• For one-off projects I recommend going through a website like .
• If you have persisting content needs, another option is to hire a reliable copywriter for a few hours a week until the project is complete. If you casino online go this route, consider looking for a writer with a strong LinkedIn presence and experience writing for the internet. Pay them regularly and on time to seed their loyalty and you might find that you can lean on them repeatedly in the future for valuable content.

So, you've got all the content, buttons, logos through your freelance team, but you still need some extra hands to help out with implementation and basic day-to-day needs.
Instead of trying to be your own assistant and do it all… why not hire a virtual one through oDesk?
Through oDesk you can hire, manage and pay someone to do daily tasks while you successfully launch your brand. Using oDesk you can hire temporary teammate who can do everything from uploading videos, bring traffic to your blog, and keep communications going smoothly during your busiest hours.
Free e-Book: 5 Tips to Improve Your Reporting for Standardized Test Reporting
Download this eBook from Socrato to learn how to optimize and improve your reports to help students improve their scores on standardize tests such as the SAT, ACT, LSAT or others.
Download the eBook >>