Cloroplasts,? Accelerators? and Planetary Systems, oh my!
It"s that time of year again. Time to get out our camera"s and get ready to snap photos of our most favorite costumes. At Socrato, though, we do things a little differently. We"ve put together a collect of educational themed costumes that would make any science or math educator proud!
8. ? Adam & Jamie from Mythbusters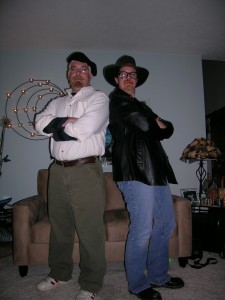 These two friends decided to take on the challenge of transforming themselves into Mythbusters favorite explosion-loving team, Adam and Jamie. ? The (original) myth-busting duo has even caught the eye of ? President Obama, who will be appearing on their show later this year on a tour to promote science and math education.
7. ? Mrs. Frizzle and the Magic School Bus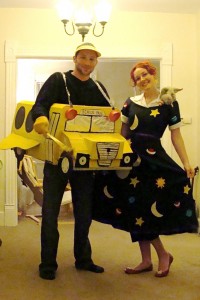 Who could forget the fun and educational antics of Mrs. Frizzle, her students and that wonderful Magic School Bus? This costume duo pays exceptional tribute to a fantastic book series by Scholastic. I can still remember all the fantastic adventures: shrinking down and traveling into the human body, visiting? outer space? and exploring the ocean floor.
6. ? Food Pyramid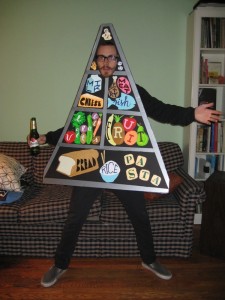 We"ve all seen food educations" most famous? info-graphic. However, this gentleman does a great job? capturing all those basic food groups? in one amazing, hand-made costume.
5. ? Particle Accelerator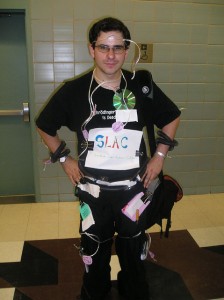 Sometimes you can"t be afraid to just embrace your costume full-on. This gentleman here clearly has embraced his costume"s theme of a particle accelerator (and as his friend points out on the original photo, he most likely got some serious props from his Physics teacher!)
4. ? Bill Nye the Science Guy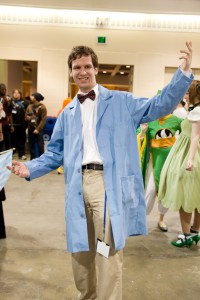 After Mr. Wizard there was Bill Nye the Science Guy, a zany scientist whose fast-paced science antics won See "Why We Insist" you check your credit repair services report. over a whole new generation of students and sold them on the fact that yes, science can be fun!
3. ? Solar System
This cool planetary chick proves that solar system? dioramas? aren"t just for 5th? grade anymore, they also make great and easy Halloween costumes. Though, since Pluto isn"t a planet anymore it easily dates solar system costumes made prior to 2006.
2. ? Mitochondria
In an effort to raise awareness and funds for their son Jude, who suffers from a mitochondrial disorder,? ? this amazing family creates? mitochondria? costumes and sells them to biology-loving individuals who want to support a good cause. Not only are the costumes fun, they earn a special place in the Socrato team"s heart for using creativity and science to help adults and children who are suffering from this? devastating? disease.
1. ? Schr?¶dinger"s cat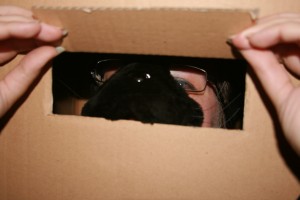 If you want to really scare people this Halloween, why not go as something that is? simultaneously? alive and dead ? Paradoxes are scary things, especially when a black cat and box is involved.
Did we miss any awesome educational costumes that you"d like to share? ? What are you going as this Halloween?
Free e-Book: 5 Tips to Improve Your Reporting for Standardized Test Reporting
Download this eBook from Socrato to learn how to optimize and improve your reports to help students improve their scores on standardize tests such as the SAT, ACT, LSAT or others.