This is the time of year when high school seniors pointing for more selective to elite colleges and universities. They must decide if they will apply early decision (ED).
When students submit an early decision application, they promise that they will attend if the institution accepts them. A student accepted via early decision must withdraw all other college applications.
Early Decision Risk
Students must make this ED commitment before they know what kind of financial aid or merit award the school might provide.
Because students are supposed to commit without this essential financial information, the ED route mainly benefits wealthy families who can pay regardless of whether or not they are happy with the award package.
Early Decision Benefit
It's easy to see why early decision is so common.
Youngsters enjoy a significant admission advantage at many schools that offer early decision.
Colleges provide the admission advantage to ED applications because they want to lock in early as many incoming freshmen as they can. With so many students applying to large numbers of colleges, ED is a way for institutions to better control their admissions process.
To apply, follow the steps given below:
Step 1: College Board's search box.

Step 2: Click on the school's Applying link which is located in the left-hand side column.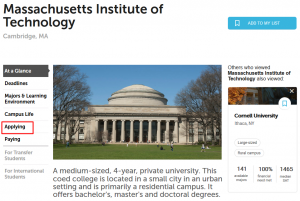 Step 3: At the top of the Applying page, you'll see the acceptance statistics for regular decision, early action and early decision applicants. You'll also see the wait list stats.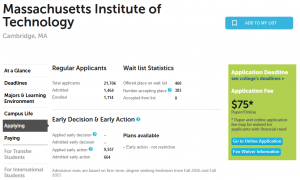 Once you've selected your aim, you can start thinking about how far in advance you should begin your preparation.
For better understanding, you can refer ACT or SAT Diagnostic Report to get insights beyond scores. Socrato's Companion Series helps you get the most from your Official Study Guide.