Many students believe that their SAT or ACT test scores don't reflect their true academic ability and potential. Some feel they "choke" or have a bad day, while others may simply not relate well to the standardized test format. Many students benefit from test prep and learning analytics, but these options are not uniformly available to all students.
Colleges have always weighted grades, curriculum and other factors more highly than standardized test scores for these and other reasons. SAT and ACT scores remain important – but how much so? And what's up with the trend of more schools becoming "test optional"? Are SAT and ACT scores really becoming less relevant as college admissions becomes more and more competitive? These are questions that learners might well ask their tutors or teachers.
According to FairTest, "the national center for fair and open testing," which monitors this issue closely, as of the 2011 application season a total of 843 accredited, bachelor-degree granting schools – nearly 40% — no longer require the SAT or ACT. These include some of the top liberal arts schools in the nation, including Bowdoin, Smith, Dickinson and Holy Cross.
Some other top-tier universities, such as Providence College, Wake Forest and Worcester Polytech, are "test flexible" – they'll accept some type of test scores, such as advanced placement tests or SAT subject tests, in lieu of the SAT or ACT.
But is this "holistic" approach to admissions really about students? Or is it about the competitive marketing to college-bound students among the schools themselves? Studies show that test optional policies tend to increase both the number and diversity of applicants. Admissions officers can thus choose from applicants that appeal to them for a wider range of reasons (athletics, ethnicity) who wouldn't make the cut otherwise.
And are test scores really optional at top-tier institutions just because the school's policy says so? Or does not submitting test scores hurt your chances of admission? For students whose profiles are respectable but not amazing, a test score (or lack thereof) might remain a differentiating factor to help them stand out in highly competitive situations.
The bottom line, says insightful Ask the Dean, is that while failing to submit an ACT or SAT score might not penalize a student, it's hard to believe that standardized test scores wouldn't be used as "tie-breakers" at top institutions. According to subject expert Lynn O'Shaughnessy at The College Solution, at some schools up to 50% of applicants may not reveal their scores.
There are also reports that some schools that are "test optional" continue to use standardized test scores to apportion merit scholarships. For this reason it might be a good idea for students to inquire about specific policies at their top schools if this is a factor for them.
What are your thoughts on the benefits and drawbacks of "test optional" policies for admissions? Please comment and let us know.
Featured image courtesy of stevendepolo.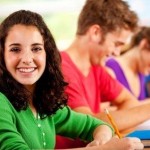 Our free 20-page ebook is a step-by-step guide on how to select the right test for your student. Learn everything you need to know about using the PLAN and PSAT to improve student scores, how to leverage learning analytics to select one test over the other, and other tips on how to take the guesswork out of selecting the ACT vs the SAT.