I'm a bit tardy reporting on the 2011 Edublog Awards winners, which were announced several weeks ago (as they've done every year since 2004) by the Edublog Awards Blog. The purpose of this blog, which is sponsored by the edublogs.org educational blogging service, is to promote and demonstrate the educational value of learner and teacher blogs and websites.
The range of nomination categories is impressive. It includes: best individual blog, best individual tweeter, best class blog, best student blog, most influential blog post, best teacher blog, best educational wiki, and best educational use of a social media. There's even a "lifetime achievement" award. Best of all, there are cool badges for all the winners and contenders.
So as you can imagine, checking out the winners is a lot of fun! The site provides links not just for the winners but also for the top four runners-up, along with the vote totals.
I found myself just clicking randomly through the wealth of links. A few of the many that caught my eye were:
Of course, part of what makes awards like this fun is comparing the winners to your own favorite social media sources. Many of the blogs I reference most frequently are news-oriented, or lean more towards tutoring than teaching, so they don't quite fit with the Edublog Awards format. Here are some of my "go-to" blogs:
Lately I've been intrigued on every visit to Nora Fleming's Beyond School blog on edweek.org. Nora focuses on trends, issues and news about after-school programs and tutoring in this blog.
The blog is one of the most original out there. It's written for both students and educators and covers an eclectic and catchy range of subjects with a lot of flair.
A comprehensive and influential blogs for tutors is The Edublogger, which goes beyond "tips and tricks for educators" to comment on a wide range of leading edge topics.
There are many good business ideas for tutors on the How to Tutor Blog.
Know Limit Learning Services has a very informative blog that tutors might want to recommend to the parents of their learners, as well as peruse themselves for insights.
Please comment and tell us about some of your favorite edublogs.
Featured image courtesy of The Edublog Awards.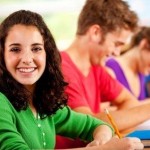 Our free 20-page ebook is a step-by-step guide on how to select the right test for your student. Learn everything you need to know about using the PLAN and PSAT to improve student scores, how to leverage learning analytics to select one test over the other, and other tips on how to take the guesswork out of selecting the ACT vs the SAT.