The ACT is a college entrance exam that many colleges and universities in the United States use as part of the college admissions process.
The ACT is a standardized test that assesses a student's skills in five core areas: English, Math, Reading, Science, and Writing (optional).
Smart Strategy for Preparation: Case Study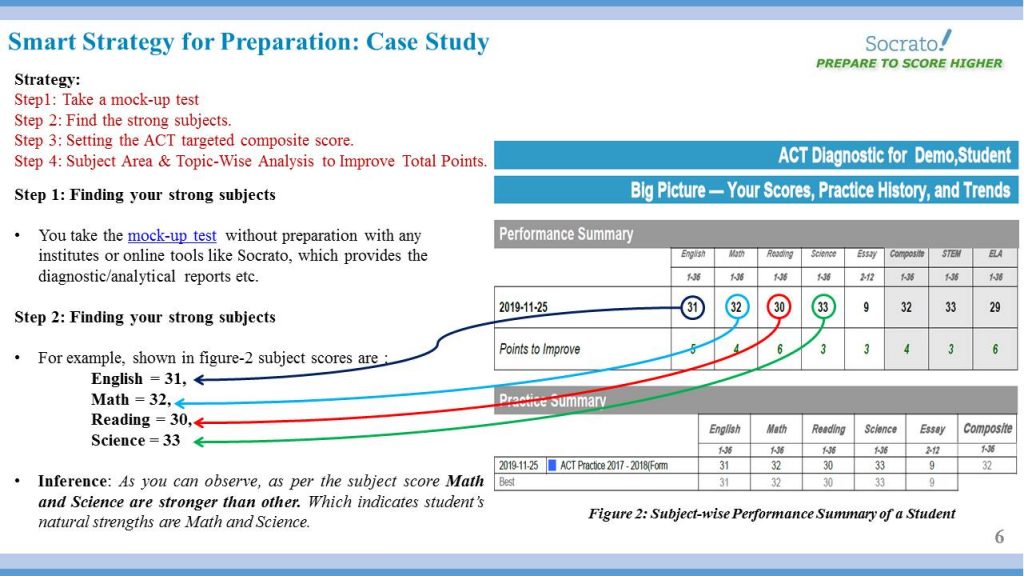 To score high students can use Socrato to practice online and get insights beyond scores. Socrato's Companion Series helps you get the most from your Official Study Guide.
For more interesting information in the ACT, so please check out the new e-Book and follow us for the next part if you'd like!!
Maintain Social Distancing, Be Safe, and Save Lives.