I was intrigued by a recent provocative post in SK Tilton's "SES Finally Made Easy" blog. His premise is that America exports a huge amount of cultural material, such as films and music – and a big part of that is the English language itself.
English is the world's de facto business language, and is an important – if not mandatory – educational subject across Asia, Latin America and Europe. To cite but one of countless examples: I was recently in Iceland, where English is a mandatory subject from grade school on. Many times each day I heard Icelanders conversing in excellent English with visitors from France, Germany and elsewhere – not to mention me. Doing business with Icelanders on the phone to set up my trip was almost as much of a breeze as touring that spectacular country.
Native English speakers are in demand as tutors around the world to teach ESL classes, for example (provided, in many cases, they have the requisite certifications like TEFL, TESOL and ESL). Yet it seems that currently, most English tutoring is done in classroom settings or in one-on-one home tutoring sessions, both in the US and abroad.
So why aren't more US tutoring companies teaching English online? Certainly tutoring companies in India and elsewhere have had great success teaching math and science to American kids online. Likewise, online tutoring companies outside the US are leveraging Skype to provide "private lessons" as well as software-based learning environments online in languages from Spanish to German to Mandarin Chinese.
As the well-established online tutoring modalities already out there illustrate, neither technology nor cost is a gating factor in starting an online English tutoring business targeting overseas students. A more significant barrier might be competition with large and sophisticated tutoring companies.
I'm not sure I agree with SK Tilton that this is a largely untapped market. For example, US-based tellmemore.com offers online classes in multiple languages across multiple countries, with a simple engagement model.
Similarly, (also US-based) offers a huge range of targeted learning opportunities, from conversational English for beginners to support for more experienced speakers like business English and specialized vocabulary lessons for banking, sales, and more. There's even a "speak like an American" program for non-native speakers living in the US. According to their , onlinetutorforenglish.com specifically targets the world market for English tutoring, especially India, China and Japan.
Tutor.com, a major player in the online tutoring market in the US, also offers English tutoring, but their programs ("help with English homework, test prep, essays and more") seem geared more for the US educational market than for overseas students. I could find nothing on the Tutor.com site that welcomed international learners.
Maybe this is the type of tutoring business that, as Tilton suggests, is overlooking an important global market? A less well-known US-based online English tutoring business, , has an unpretentious web presence but does offer specific services geared to help non-native/ESL speakers improve their English speaking and writing. Whether their site (which is only available in English) will be discovered or used by learners in Asia or Latin America is hard to say.
Do you have some insight or ideas on whether US tutoring companies are missing an important opportunity to deliver online English tutoring overseas? We'd love to hear from you.
Featured image courtesy of algogenius.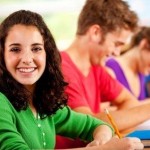 Our free 20-page ebook is a step-by-step guide on how to select the right test for your student. Learn everything you need to know about using the PLAN and PSAT to improve student scores, how to leverage learning analytics to select one test over the other, and other tips on how to take the guesswork out of selecting the ACT vs the SAT.