Purdue University is offering a free online class for high school students. Registration is available for the Purdue Department of Computer Science's placement course. The eight-month program teaches students about various computer science topics . . .
As summer began, Dan Akim, a junior at Manhattan's ultracompetitive Stuyvesant High School, planned to attend debate camp, to study for the PSATs and to go on some family vacations . . .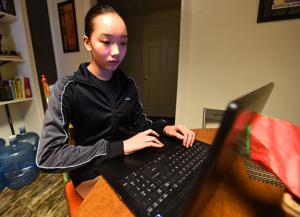 Lana Fuqua moves to her own beat, even when it comes to her high school education. Fuqua, 14, of Abbeville, has opted to forego a traditional high school experience and take all her classes online through International Connections Academy , an online private school . . .
Socrato is a website for scoring and performance reports for standardized admissions test preparation. Socrato reports are available for the SAT, ACT, PSAT, SSAT, HSPT, and many more tests. You can learn more or try for free at socrato.com. Featured image credit: Frederico Cintra