Earlier this week the New York Times ran an eye-opening article about students from the Beacon School of Excellence in Brooklyn. Despite their poverty these young fourth graders scored higher on their standardized tests than students in neighboring schools with more resources and affluent backgrounds. This is not a story about underdogs and rich versus poor. This is an amazing case study of commitment by educators to follow best practices and put their resources to the best use to achieve superior results.
The Beacon School officially known as Public School 172 is located in an industrial strip area on fourth avenue in Brooklyn, squished between a couple of fast food-joints and a gas station. Not nearly a pleasant location for these 580 students, 80% of them qualify for a free lunch and almost a quarter receive special-ed services. Oh, and a lot of them don't speak English at home, so it is their second language. So why are these students accomplishing the following results that fewer than a dozen schools in the city can claim?
Topping the city with its fourth grade math scores
All students passed math and all but one ranked a Level 4 or advanced (Comparatively only 29% students with the same poverty level score and advanced in Math)
In English all but one of the 75 fourth graders passed with a Level 3 or higher. (Again only 66% of students from similar backgrounds passed English)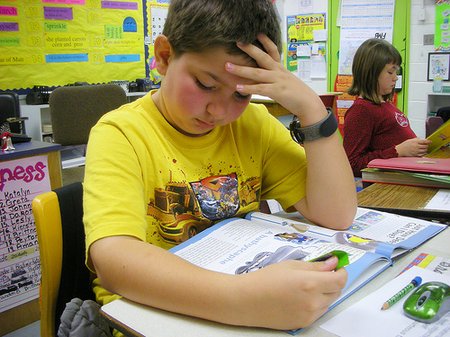 What stands out is the "Teach, Assess, Teach, Assess" methodology of Jack Spatola, Principal of P.S. 172 since 1984. In addition to that Mr. Spatola is proud of maintaining a cost per pupil that is lower than the city's average. He attributes that to fighting for every penny from the Department of Education and careful budgeting while hiring extra help. Some of the steps taken by the Beacon School Officials included:
Arranging after school coaches to help students with writing, reading and math
Recognizing that high scores are not just about smarts and hiring a speech therapist and psychologist to help students
Maintaining detailed notes on each child, gauging their weaknesses and strengths
Encouraging students to repeat tasks till they improve
Rigorous preparation of the test material well in advance
Emphasis on learning how to test
Using unconventional techniques to teach students
At Socrato we also believe in constant assessment to help students improve their scores. We are strong believers in education for the sake of learning and not just teaching to the test, but also recognize the importance of rigorous practice and understanding one's weaknesses to overcome them.
As an Educator what are some of your tips to help students achieve higher scores on standardized tests? Please share your thoughts or methods in the comments.
Photo credit: Old Shoe Woman