As I discussed in a recent post on the growth of the tutoring industry, tutoring is an increasingly important part of the education sector that is experiencing strong growth in the US and worldwide. But many families and individuals who would benefit significantly from tutoring services are not able to pay for them.
In the US, the Supplemental Education Services (SES) component of the No Child Left Behind Act attempts to provide free tutoring for low-income students in low-performing schools. But that program may not be funded much longer, and the number of children who qualify eclipses the available funding in many areas. And what about all the children, as well as adults, who don't qualify?
Here in the US, there seems to be a growing response to the need for publically available free tutoring for both kids and adults – and many of these new services are delivered online. Online learning modalities are ideal for free tutoring services because they can offer optimum flexibility for both learners and tutors, and are cost-effective to deliver.
Perhaps the biggest and best-known example of a free online tutoring service is the Defense Department's Tutor.com for US Military Families. The site offers 24×7 access to professional tutors who can help with academic and career support from homework to test prep to resume writing. Millions of one-on-one tutoring sessions have been delivered since the site went live.
Colleges and universities are also offering free online tutoring support. For example, a University of Hawaii (UH) program, the , provides live, one-on-one online math tutoring to Hawaii public students, as well as to UH community college students. The program's virtual "online tutoring room" allows tutors and students to sign in from their own computers, wherever and whenever they wish. The volunteer tutors – all math or science majors – say the work of helping others succeed in math is its own reward.
is another college that is delivering free, round-the-clock online tutoring to all its students. The reason is the growth of distance education and the need to expand flexible access to services. The program covers a variety of classes and utilizes experienced tutors. Besides speaking to tutors live, students can submit written work and/or questions, which are evaluated or answered within one day. Students can also schedule appointments with tutors. Each student is allocated twenty hours of service a year.
Non-profits are likewise stepping up to provide free online tutoring. Learn To Be, which is funded solely by donations, provides free online tutoring for grades K-8. There are over 100 Learn To Be tutors helping younger kids across the country with math, science and language arts using a virtual whiteboard environment. Learn To Be also coordinates free online tutoring through college and university student organizations.
And at least one private tutoring company is forming a non-profit to provide free tutoring to learners who cannot participate in SES funded tutoring. According to its website, Quantum Leap Tutoring is forming a non-profit to address the growing demand for free tutoring programs in Florida.
Are you aware of other free online tutoring programs or delivery models? Do you have some fresh ideas about this trend? Please comment and share your thoughts.
Featured image courtesy of familymwr.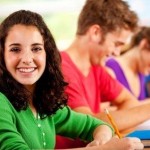 Our free 20-page ebook is a step-by-step guide on how to select the right test for your student. Learn everything you need to know about using the PLAN and PSAT to improve student scores, how to leverage learning analytics to select one test over the other, and other tips on how to take the guesswork out of selecting the ACT vs the SAT.