The SAT is a high school standardized test considered by most of the colleges and universities in the process of admission. The final and last part of effective way to achieve SAT score focused on subject area and topic-wise analysis to improve total points.
The SAT is a standardized test that assesses a student's skills in four core areas: Reading, Writing & Language, Math, and Essay (optional).
 Smart Strategy for SAT Preparation: Case Study/Part-III: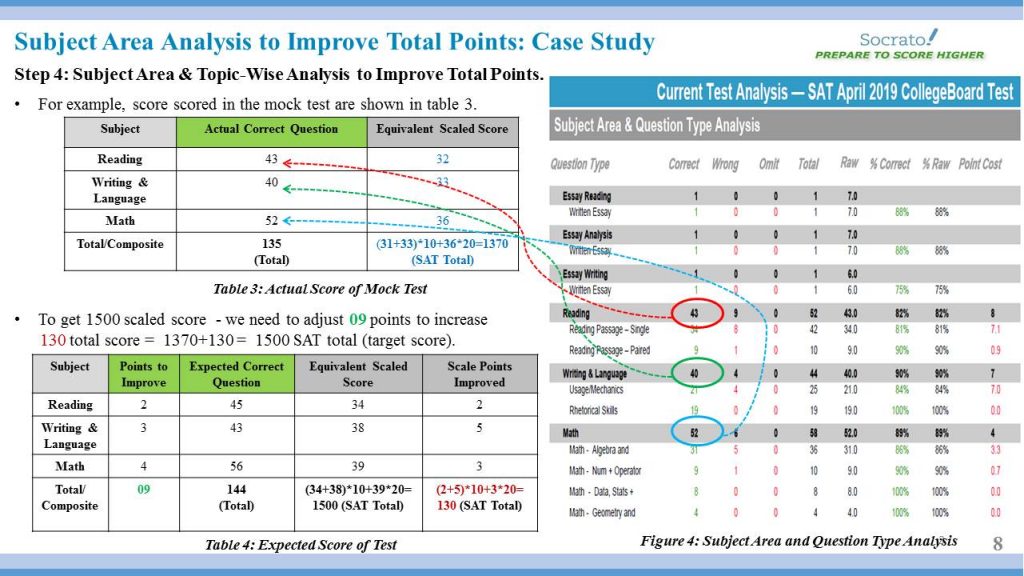 To score high students can use Socrato to practice online and get insights beyond scores. Socrato's Companion Series helps you get the most from your Official Study Guide.
For more interesting information in the SAT, so please check out the new e-Book and follow us if you'd like!!