Richard Byrne's "Free Technology for Teachers" blog is among the most useful sites on the web for technology-savvy tutors. Here are some of Richard's top recommendations for "Best of 2011 So Far" free technology resources for tutors.
If you give your students multiple choice quizzes using Google Docs, you can use the free Flubaroo script to grade them automatically. The Flubaroo site provides step-by-step instructions in its user guide.
First you create your quiz using Forms in Google Docs. You can embed the quiz in a webpage or direct students to the URL for your form. Take the quiz first yourself to specify the correct answers. Then have students take it.
The result is an easy-to-grade spreadsheet – but with Flubaroo you don't even have to take time to do the grading by hand. Instead, insert the Flubaroo script into the spreadsheet by selecting it from the "insert" menu. Once the script is inserted, just select it and it will grade your students' quizzes.
For more information check out these posts:
The Quicki multimedia encyclopedia already contains more than three million reference entries – many of which are narrated, illustrated and or interactive. It's easy to use: just enter a topic in the search box or select one from the featured topics list on the home page. Entries include lists of related entries to facilitate browsing, which is also great for research.
This site offers a wealth of explorational and educational opportunities for students; to augment classroom textbooks, for example. The engaging multimedia experience lets students learn by watching and hearing as well as reading. It's also easy to embed Qwicki content in blogs and websites. Registered users can suggest videos, images and other content to add value to existing entries. And soon registered users will be able to create their own Qwicki entries.
For related information:
JellyCam is a free program for creating stop motion movies from web-cam images or other digital photos. Though currently lacking in fancy features, it's "great for starting off or mucking about."
JellyCam's creator, Chris Dennett, says "I found taking the pics speedy and fun, but turning the pics into a movie was dull and tedious. I made Jellycam to do the boring bits." It's easy to arrange selected images into a sequence. Once the sequence is saved you can specify the number of images per frame you want.
JellyCam uses the Adobe AIR runtime platform, which is quick, easy and free to install. There's no way to include sound yet, but JellyCam is still a great tool for making time-lapse videos of a time-consuming or lengthy process for instructional purposes.
For related information:
JellyCam – A Free Stop Motion Movie Creator
12 Ways to Create Videos Without a Camera or Software
Featured image courtesy of haikugirlOz.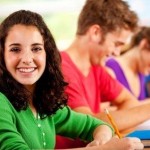 Our free 20-page ebook is a step-by-step guide on how to select the right test for your student. Learn everything you need to know about using the PLAN and PSAT to improve student scores, how to leverage learning analytics to select one test over the other, and other tips on how to take the guesswork out of selecting the ACT vs the SAT.