Central Board of Secondary Education (CBSE), has conducted the NEET UG 2017 exam today in 104 cities across the country. The results of NEET 2017 will be published in next month while the official answer key of the medical test will be released in this month. Private educational institutes have come out with various answer keys and cut-off for the exam which was conducted today for the entry into the medical, dental, AYUSH and veterinary colleges across the country.
NEET 2017: Weightage, Syllabus Distribution and Difficulty Level
The exam contained a total of 180 questions for a total of 720 marks. This would include 45 questions from Physics and Chemistry and 90 questions from Biology. Each question would be of an objective type with 4 choices.
Ø  Weightage
This year, both 11th and 12th standard syllabi contributed equally to the paper.
The weightage of questions in Physics was just slightly imbalanced, with 24 and 21 questions from 11th and 12th standards respectively.
In Chemistry, it was the other way around; with 21 questions from 11th standard and 24 questions from 12th standard.
The weightage of questions in Biology was rather balanced, with 44 and 46 questions from 11th and 12th standards respectively.
Ø  Difficulty
This year, the paper was moderate in both difficulty and length.
This year's paper was of moderate difficulty and length; with a lot of calculation-based questions.
In Chemistry, most questions were conceptual and application based.
In Biology, most questions were conceptual, so those with strong concepts would find it solvable in time.
NEET 2017: Cut Off

About the expected cut off, "Our experts estimate the cut off, for General Category, to lie between 380 and 410".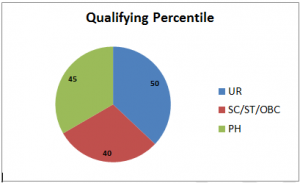 Last year, more than 7 lakh students gave the NEET examination. This year saw the number rising to over 11 lakhs who gave the exam at 104 cities across the country. With over 50,000 medical seats in government and private institutions across India, the competition is a lot more intense in 2017.  However, the government has also estimated that 10,000 additional seats will be made available to the pool of candidates.
We wish you all the very best!
Source: http://www.ndtv.com/education/cbse-neet-2017-expert-analysis-expected-cut-off-1690615