Recently this blog referenced a new post-college standardized test called the Collegiate Learning Assessment. It's clear that there's a strong and growing market for post-collegiate career readiness testing and certification. So what other "national" tests are out there and how popular are they?
Among the tests used by employers, graduate programs and other organizations to assess applicants' aptitude is the National Science Foundation's Critical Thinking Assessment Test (CAT). The CAT is "designed to assess and promote the improvement of critical thinking and real-world problem solving skills." The test takes one hour, and most of the questions require short-answer essay responses.
Designed to be interesting and engaging for test-takers, it is scored by an organization's own staff based on a "scoring guide," with training also offered. Presumably this test is most often given by academic institutions interested to gauge the effectiveness of their programs, versus employers who want to quickly and smoothly evaluate job candidates.
A similar test is ACT, Inc.'s Collegiate Assessment of Academic Proficiency (CAAP). Its goal is to enable postsecondary institutions to assess student learning outcomes and educational program outcomes. Among its uses are to "determine student eligibility for upper-division studies" and "advise individual students how to achieve academic success." But again, the format and scoring of this test is probably not ideal for employers.
Yet another test designed to measure academic proficiency is the ETS Proficiency Profile (until recently called the Measure of Academic Proficiency and Progress). This test assesses general education skills and can be administered to freshman and sophomores as well as upperclassmen. This test measures critical thinking, reading, writing and math. Designed to help evaluate learning programs, the results are not designed to be shared with employers.
Finally, there is the ACT WorkKeys system, a job skills assessment system specifically geared to helping employers hire "a high-performance workforce." Successful completion earns test-takers the ACT National Career Readiness Certificate (NCRC). Dubbed "a portable credential that demonstrates achievement," it attests to "workplace employability skills" in Applied Mathematics, Locating Information, and Reading for Information.
Currently there are both web-based and paper-and-pencil versions of the test. ACT plans to expand its "Career Credentials powered by ACT WorkKeys" into other subject areas over time. Additional assessments available today include business writing and applied technology.
Many community colleges and state employment organizations recommend that job-seekers take the NCRC, as they feel it gives employers a clear measure of "real world" workplace skills in a wide range of areas.
The CLA's approach—giving employers a score by which to gauge a college graduate's employability on some level—would seem to be extremely useful at face value. I was surprised not to find more "national" tests that offered this.
Are you aware of other widely available tests that test employability or aptitude for college graduates, and/or can serve as a "credential" for job applicants?
Featured image courtesy of Waponi.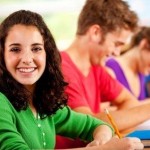 Our free 20-page ebook is a step-by-step guide on how to select the right test for your student. Learn everything you need to know about using the PLAN and PSAT to improve student scores, how to leverage learning analytics to select one test over the other, and other tips on how to take the guesswork out of selecting the ACT vs the SAT.