What is Upper level ISEE Exam?
The Independent School Entrance Exam (ISEE Test) is an achievement and reasoning test developed by the Educational Records Bureau (ERB) that is used to evaluate children around the country for private school entry.
The test covers verbal reasoning, quantitative reasoning/math achievement, reading comprehension, and an optional writing exercise.
How is ISEE exam Scored?
ISEE scaled scores for each section will range from 760 to 940. The scaled score is based upon the raw score, which is the number of questions that the student answers correctly. ERB will administer different versions of the ISEE each year. The scaled is able to take these changes into account and is able to allow ERB to report score on a common scale that has the same meaning for all students.
How  is ISEE test structure?
The upper level ISEE test is  2 hours 40 minute.
All Questions are multiple choice and each question has 4 answer choice.
There are two five minute breaks, one following the Quantitative Reasoning section and another following the Mathematics Achievement section
Scrap paper, calculators, calculator watches, rulers, protractors, compasses, dictionaries, and thesauruses are NOT permitted during the actual test
Cell phones and other electronic devices are also not permitted test structure?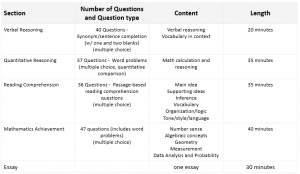 When Is ISEE test offered?
The ERB allows students to take the ISEE a maximum of 3 times per year. Students can take the ISEE once per testing season. ISEE testing is offered in 3 testing session Fall(Sept, Oct., Nov), Winter (Dec., Jan, Feb & March), Spring/summer ( April, May, Jun & July).
When & Where to take the test?
Students can take 3 times the test in year.  Students can take either online test or paper test.
Students can select the school where ISEE test is proctored or they can pick any ISEE testing center.
The test can be registered online https://www.erblearn.org/parents/isee-registration.
For upcoming test dates and sign up please use below links.
For dates and locations of the paper-based test, click here.
For information about, or to schedule a computer-based test, click here
If you can prepare from any ISEE official guide you can also get ISEE diagnostic report from  https://www.socrato.com/exams/isee also.
Maintain Social Distancing, Be Safe, and Save Lives.