Summer camp for kids has long been associated with fun activities like swimming, canoeing, horseback riding and crafts. But with college admissions growing ever more competitive – and parents and children feeling the pressure to excel – academic prep camps are becoming increasingly popular as an adjunct to, or even a replacement for, more traditional summer camp.
Summer academic camps give students a chance to work on academic challenges they don't have time for during the school year, with its classes and extracurricular activities. Preparation for the SAT and ACT tests are popular on tutoring camp agendas, for example. Younger students might focus on building reading, writing or grammar skills.
"Tech camps" and computer seem to be especially popular. For example, iD Tech Camps, billed as "The World's #1 Tech Camp!", are available at over sixty of the world's most prestigious universities (like Stanford and Harvard) and teach kids to create video games, smartphone apps, robots, movies, websites and other fun stuff
The range of tutoring options in "summer camp" formats is huge. Some programs offer remedial support, while others are geared for helping high achievers meet their lofty goals, such as admission to a top-tier university. Some camps are offered in just one location, while others are franchise-like models that can be hosted by schools and other organizations.
One of many one-of-a-kind tutoring camps out there is Integrated Education Services: "SAT preparation at its best!" The program starts with a diagnostic test to help learners choose the right program for them. The camp/classes offer specialized SAT prep time with hands-on support from experienced test prep tutors. The goal of the program is to prepare kids for the SAT performance early in their Junior year, when they're not tied up with school work. This enables participants to take the test as early as October, after which they are free to prepare for SAT subject tests and focus on their grades.
Ivy Bound Test Prep offers their program at many locations across the US. In addition to inviting students to check out their program, Ivy Bound "… has the capacity to travel to your school, and to teach SAT and ACT classes using your facilities." The test prep provider can also tailor programs to fit the time, cost and educational needs of schools. Schools hosting an Ivy Bound class will also receive a $500 to $1000 donation to their Student Fund or similar organization.
Many tutoring camps are affiliated with colleges and universities. For example, the University of Virginia offers 4 Star Academic Enrichment Camps at its Charlottesville, VA campus. Camps include SAT Prep, Junior and Senior High academic camps, and an American Studies program for international students. After tutoring time in the morning, learners can experience their choice of more traditional summer camp activities in the afternoon, including tennis, golf, soccer and fine arts. (Though it's not emphasized on 4 Star's website, their SAT prep course is offered by Princeton Review.)
Some of the big test prep companies also offer summer programs. For instance, Kaplan invites kids to "prep for the SA over the summer" at one of several locations. Their College Admission Prep Camp Intensive is a 20-day, in-residence program offering SAT prep, college guidance counseling and personal statement writing.
Among the most intensive of the test prep summer camps I came across was sponsored by Elite Educational Institute. It isn't even technically a summer camp because it runs for fifteen weeks, right through til just before the October SAT administration period. "For the highly motivated few who want to attain truly impressive SAT scores…", enrollment criteria include a score of 600 or higher on the critical reading section of a diagnostic SAT, a score of 650 or higher on the math section of a diagnostic SAT, and a GPA of 3.5 or higher.
Tutors participating in summer test prep camps can further support their students by leveraging learning analytics to guide practice and assessment, analyze strengths and weaknesses and track learning progress toward specific goals.
Featured image courtesy of misspudding.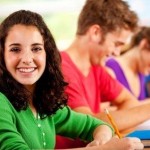 Our free 20-page ebook is a step-by-step guide on how to select the right test for your student. Learn everything you need to know about using the PLAN and PSAT to improve student scores, how to leverage learning analytics to select one test over the other, and other tips on how to take the guesswork out of selecting the ACT vs the SAT.