The National Association for College Admission Counseling (NACAC) recently released its annual State of College Admission Report 2011. Based on surveys of school counselors and colleges and universities nationwide, the report highlights issues of concern to college-bound students – and the educators who support them.
For the toughest college admission season ever, the NACAC report highlights the following trends:
1) Increased number of applications
While the number of high school graduates is currently declining from its peak in 2009, the number of college applicants continues to increase.
2) Growing importance of wait lists
In line with the growing number of applications, colleges are increasingly relying on wait lists. 48% of colleges now use wait lists – up from 39% since 2009. And for many schools has become larger, due to factors like accepting more non-resident students and lower percentage of accepted students matriculating. But the number of students admitted from wait lists is actually dropping: the average is 28%, with lower figures for more selective schools.
3) Grades still count most
Great grades in honors level classes is still the most important single factor in college admissions. College entrance test scores, overall GPA and "the essay" are other key factors.
4) Demonstrating interest in a school is becoming a bigger factor
A fast-growing number of schools consider the demonstration of interest in a school to be a relevant admission decision criteria. This is especially true among smaller, private schools. (Here's a great post on how to "demonstrate interest" to get on a college's radar.) This trend may be building due to longer wait lists and lower acceptance rates.
A wide range of interesting analysis has likewise appeared around the blogosphere in the wake of the report. Here are some additional trends cited:
5) More applications submitted online
85% of students' applications were submitted online in 2010, with more and more schools making their application process "online only." More and more schools are likewise looking to boost application numbers by offering "snap apps" —  streamlined applications that may not require a fee or an essay.
6) International student applications are soaring
An increase in the number of international student applications is another reason the process has become so competitive. For example, among the 31,000 applicants to Brown University in 2011, the largest since source of applicants was overseas (many from China), followed by California. One reason cited for this trend is that overseas students often can pay full price, and colleges need the cash.
7) More out-of-state applicants
With budget cuts sweeping many state schools – especially California — more students are applying to out-of-state schools.
8] Students are applying to more schools
Nationwide, – up from about 8% ten years ago. Online applications, common applications and perhaps more aggressive recruiting could be fueling this trend. As a result, admission yields are down somewhat (currently hovering close to 40%).
How do you feel about these trends — and how do you see them impacting your tutoring practice? Please comment and share your thoughts.
Featured image courtesy of AVID @ Rogers.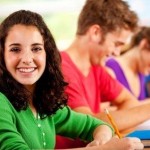 Our free 20-page ebook is a step-by-step guide on how to select the right test for your student. Learn everything you need to know about using the PLAN and PSAT to improve student scores, how to leverage learning analytics to select one test over the other, and other tips on how to take the guesswork out of selecting the ACT vs the SAT.