In my last post I blogged about an emphasis on early learning in the 2014 proposed education budget. President Obama's 2014 proposed federal budget also reflects his long-standing advocacy for science, technology, engineering and math (STEM) education. The new budget creates a STEM Master Teaching Corps, while also giving science research institutions an explicit role in directing public school curricula.
The STEM Master Teacher Corps is a conceived as a national initiative to reward exceptional STEM educators. Teachers who join the STEM Master Teachers Corps are making a formal commitment to "champion the cause of STEM education in their respective communities." In return, they will receive "additional resources to mentor math and science teachers, inspire students, and help their communities grow."
Specifically, this initiative aims to offer career advancement and higher pay to the top 5% of K-12 STEM teachers. This cadre of exceptional teachers will mentor other STEM teachers, share best practices, and generally serve as role models across their districts. The initiative will also offer competitive regional grants for "program implementation, specialized training and support for corps members, and funding for program evaluation."
The goal is to grow the Corps to 10,000 members over four years. The 2014 budget request includes $80 million to train teachers and $35 million to launch a pilot program.
Along with many educators and others, President Obama clearly believes that America needs a strong, STEM-educated workforce to compete in the global economy. This type of "investing in America's future" is controversial, however. Initially conceived in 2012, the "STEM Master Teacher Corps Act of 2013" was reintroduced in February of this year but has yet to be considered or reported on by the Senate Health, Education, Labor and Pensions committee, to which it was assigned.
Besides creating the STEM Master Teacher Corps, the new budget also significantly restructures federal spending in STEM education. Funding that had formerly come from multiple agencies is now consolidated under just three: the Department of Education, the National Science Foundation (NSF) and the Smithsonian Institution.
The total number of federal STEM programs is decreased as part of a "cohesive national STEM education strategy" that is prioritized by education level, from K-12 through graduate programs and on to "informal education." The total budget request for STEM education is $3.1 billion — a 6.7% increase over the budget enacted in 2012.
STEM programs for which funding is requested include:
$450 million altogether to create STEM Innovation Networks across high schools and school districts, to support partnerships with local, regional and national STEM resources; especially partnerships between high schools and colleges and employers.
$123 million to the NSF to help improve retention of undergraduate STEM students and improve STEM teaching and learning among undergrads.
$65 million to create an Advanced Research Projects Agency for Education (ARPA-ED) program to support development in "educational technology, learning systems, support systems for educators and other educational tools."
This expanded STEM focus and funding is likely to lead to an even greater emphasis on STEM subjects, and thus a growing need for effective STEM teachers and tutors.
Do you believe that these proposed expenditures would improve STEM teaching and learning in the US?
Featured image courtesy of betsyweber.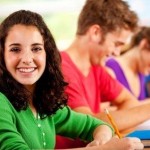 Our free 20-page ebook is a step-by-step guide on how to select the right test for your student. Learn everything you need to know about using the PLAN and PSAT to improve student scores, how to leverage learning analytics to select one test over the other, and other tips on how to take the guesswork out of selecting the ACT vs the SAT.